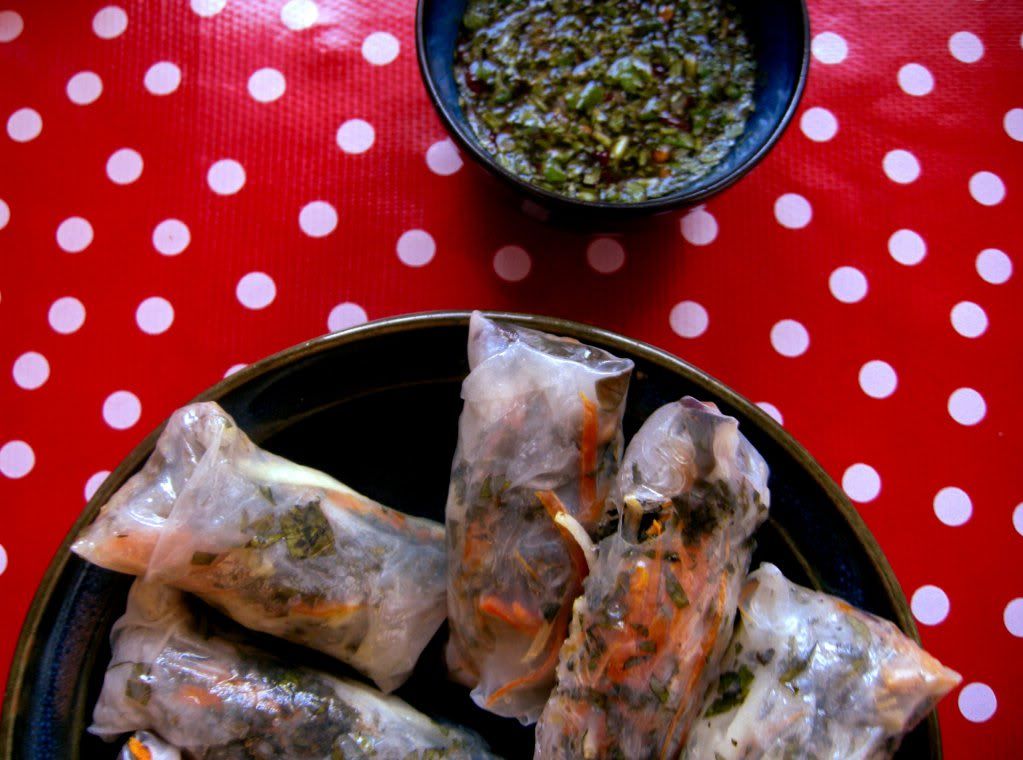 Some time ago I bought this little bowl. You might have noticed that I use if often. I just love it. It makes me happy whenever I use it, even months later. I find it really interesting how most of the time it is the little things that make me happy. I often think that it is the big things that make me happy, vacations for example. But it's when I fail to appreciate the little good things happening in my life that I get kind of grumpy.
Especially when I have many things I should be doing I fail to enjoy the small things. (Btw. I love Kelle from
Enjoying the Small Things
, I want to be like her when I grow up) Because there
are
many things to enjoy. I'm really grateful for a friend who let me copy all her lecture notes, I enjoy the morning sun when I have to commute to work. I love making plans for the upcoming holidays, and the vacations to Andalucia, Spain. I love making a thank you gift for the friend I mentioned before. (This is a great edible gift idea, I made Hot Chocolate on a Stick and used
this recipe
. I bought silver spoons at a thrift store and used these instead of stick, looks much nicer) There are many things that make me happy, I just have to keep looking for them. Because it is so easy to miss the beautiful moments when we are so
busy
. Today I chose to bake little Jasmine tea muffins, the Jasmine flavor is great but the texture of the muffin wasn't quite right. I'll try again and share them soon. They made me happy too, I love Jasmine tea, it has such an uplifiting scent. But since the recipe still has to be adapted, I share with you an other recipe.
One of the first things I made when I bought the bowl were these Vietnamese Rice-Paper Rolls plus a Dipping Sauce. The recipe is out of Vegetarian Planet, and while the Rolls are a bit fussy to make, the dipping sauce is really simple. The the crunchy vegetables together with the soft rice vermicelli make for a really interesting texture, and the dipping sauce is both sweet and sour.
Vietnamese Rice-Paper Rolls
Adapted from
Vegetarian Planet
by Didi Emmons
Ingredients:
100g dried rice vermicelli (I guess you could also use other vermicelli, we have some at home made out of mung beans, they should work too)
2-3 carrots
1/2 kohlrabi, or any other vegetable that has some crunch to it and can be eaten raw, beets might work, or radishes
1 tablespoon basil leaves
1 big handful mint leaves
1 handful peanuts, (salted and roasted is fine, I love the taste it adds) processed in a food processor until coarsly ground
20 sheets of rice paper (mine are 20cm/8-inch)
A note regarding the rice paper used in this recipe: Emmons makes you stack to papers on top of each other, which makes lots of sense if you ever tried to roll them in one single layer. Even two together split open rather easily, as you can see in the photo above. (It doesn't matter, they are delicious anyway)
Prepare the rice vermicelli according to the instructions on the package. You should bring water to a boil, pour it over the vermicelli, let them soak for a minute or two and then drain them and rinse them well with cold water. Set aside.
Prepare your vegetables: Peel the carrots and the kohlrabi, if you are using radishes, dont peel them. Slice them with a mandoline or cut them into thin julienne strips with a knife. I actually have a peeler that is just for cutting vegetables into julienne, it looks just like
this one
. Chop the herbs, process the peanuts and prepare everything around your working area.
Prepare a bowl of warm (rather on the hot than on the cold side of warm) water to dip the rice paper. Take one piece of rice paper, dip it into the warm water and lay it on your work surface. Dip another rice paper and place it on top of the other one. Sprinkle about 1 teaspoon of peanuts on the middle of the paper, covering what will be the bottom of the roll. Spread some of the noodles on top. (Mine were really stringy and sticky, spreading might be the wrong word for this, I actually had to pull a part off and put it on the peanuts, no sprinkling or spreading here) Place some carrots and kohlrabi on top of that and as the top layer you add some of the mint and the basil leaves.
Starting on one end, roll the paper around the filling, folding in the edges of the paper towards the center after you are about halfway through. Make all rolls the same way. Serve immediatly or refrigerate for a few hours, or until you made the Dipping Sauce.
Cilantro-Chile Dipping Sauce
Also from the Vegetarian Planet
This dipping sauce is also great with fries, and you could also use it as a salad dressing. It keeps only for about 3-4 day in the fridge, because of the cilantro.
Ingredients
2 cloves of garlic, minced
2 handful minced cilantro
juice of 3 limes
100g sugar
3/4 teaspoon salt
60ml water
1 tablespoon sambal oelek, or other hot chile sauce
Combine all the ingredients, add more chile sauce if you want.