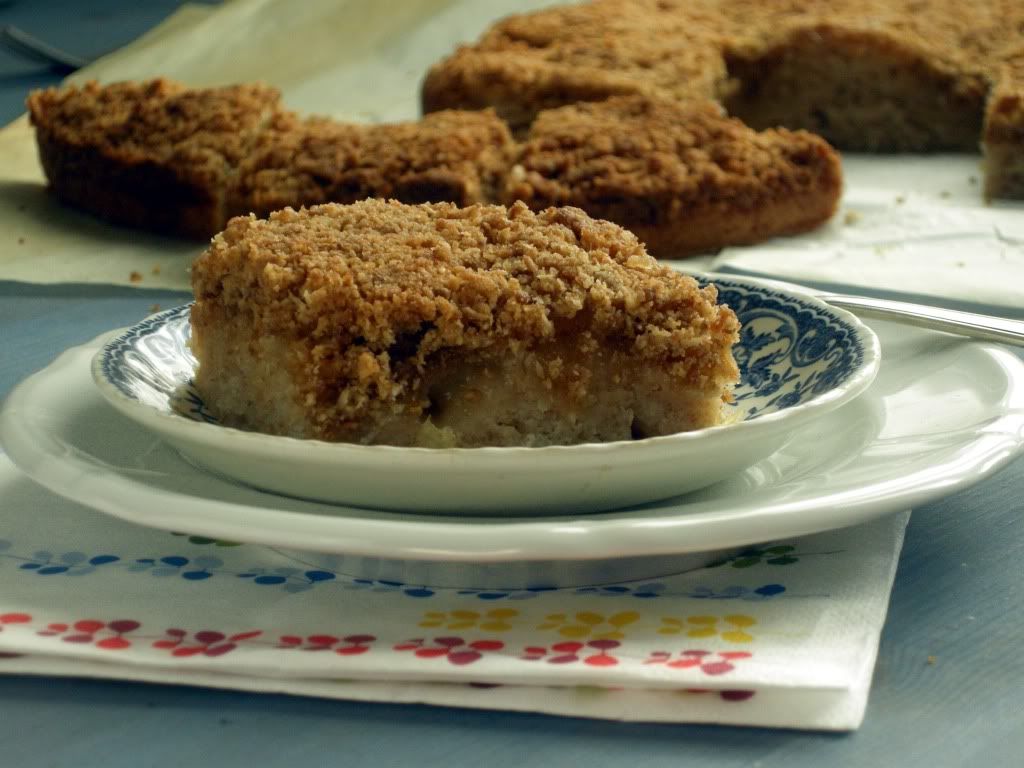 Can we talk kitchen failures?
Just last week I wanted to bring a cake to a get together with friends. I was a bit short on time, but everything went well and I baked the cake, removed it from the oven, let it cool down for a few minutes and then put it in a bag and took it with me. And somehow, the cake liquified on the way to my friend. The tester that I inserted came out clean, but when I tried to cut it into slices, the center pour out like in a molten chocolate cake. Exept, it wasnt. We ate some of the crust and had to throw the rest away. And I still don't know why and how on earth this happend. Any ideas?
What is the last thing that went wrong in your kitchen? Please share your stories with me.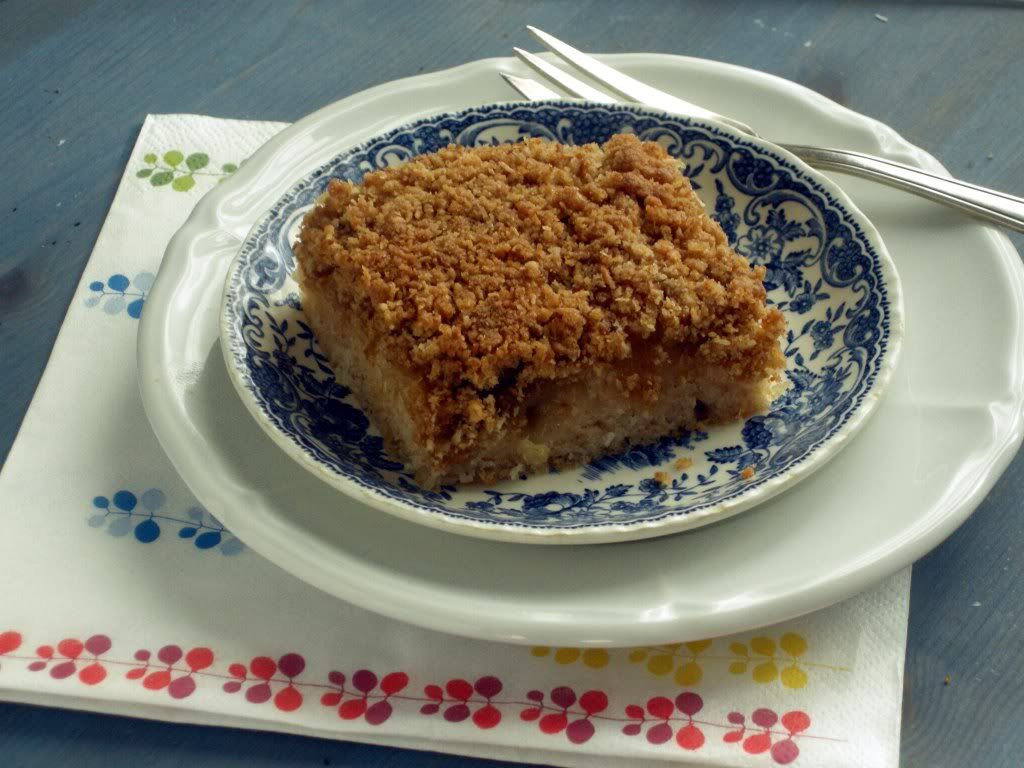 But this weeks cake turned out like I imagined it to be. I adapted a recipe I found on the Post Punk Kitchen,
Raspberry Jam Swirl Crumbcake
. I brought pineapple jam home from my holidays in Spain, and wanted to used it in this cake. I added some coconut to it, made it non-vegan (oops, always happens to me) with the addition of butter in the crumbs, and oh they are good. They are not too sweet, the top is crumbly and crunchy and the tropical flavour just make me feel relaxed, like during a holiday. And they were really easy to make, too. No failures here.